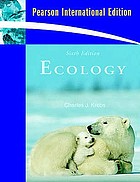 Browse Ecology, Science, Nature
In Firefox or Chrome, install our LibX toolbar.
Go directly to a journal's web site.
Right click on the page and select "reload this page via MIT Libraries' proxy."
Set your preferences so MIT Libraries links show up in your search results.
For details, see Google Search Tips: Google Scholar.
Note: Google Scholar does not index ALL of our licensed e-journals, so try Vera if you don't find it in Google Scholar.
Search Databases
There are different databases for different subjects. Access to all databases and electronic journals and books available to MIT is through Vera.
Try these databases for articles on your topic. (Among MANY other journals, they all index Ecology, Science and Nature.)

Compendex
Articles, conference papers, and reports in all fields of engineering. 1884 - present.
Environmental Science Collection
Journal & conference articles, reports, books & government publications with comprehensive coverage of environmental & pollution issues. 1981- Present.
Web of Science

Journal articles in high-impact science, social science, engineering, arts and humanities. 1973 - present.

Major feature: Cited reference searching retrieves papers that have referenced earlier works by a specific author.

Find Journals and Books
Are they at MIT?

Barton is the MIT Libraries' Catalog and contains the location of all library materials. Remember, it contains titles, authors, and subject headings for books, journal names, and conference proceedings - NOT the titles and authors of articles contained within them.

VERA is the MIT Libraries' list of electronic journals and databases (where you can search for journal and conference articles).

If not...

If MIT doesn't own it, you can get it for FREE through Interlibrary Borrowing.
1.018/12.031A/7.02J Library Handout